Sustainable products
If it grows in the Netherlands, then we buy it in the Netherlands. Lettuce, peppers and tomatoes can easily be sourced from our own country. But for some products, that is not possible throughout the year, and where kiwis and mangos are concerned, we really do have to look beyond our borders. In every country where we buy our products, we work to establish long-standing relationships with our suppliers.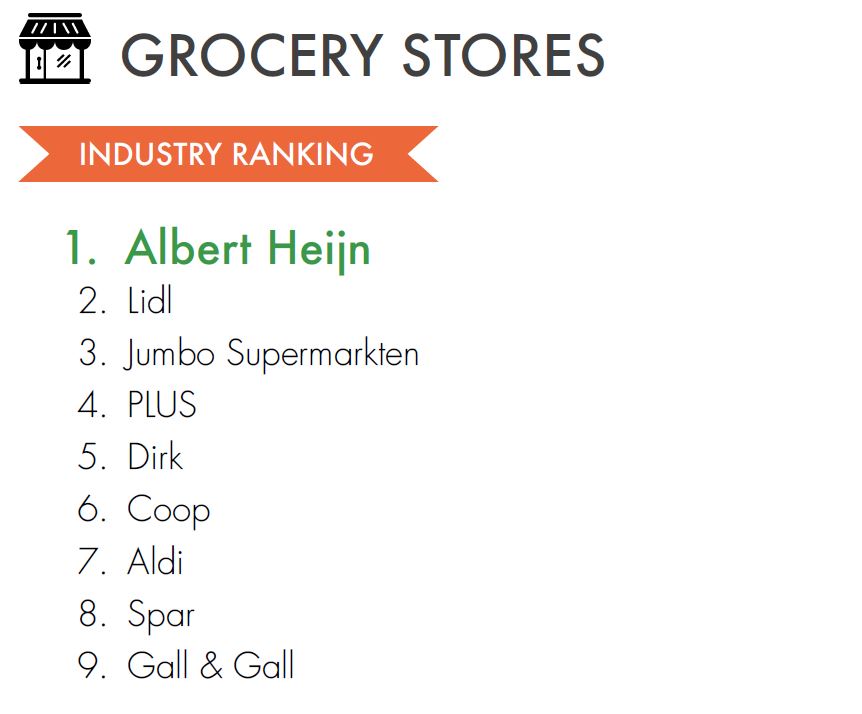 Albert Heijn is the most sustainable supermarket in the Netherlands
In 2017, Dutch consumers named Albert Heijn the Netherlands' most sustainable supermarket, as can be concluded from the Sustainable Brand Index 2017. We are pleased with this result, because more sustainable food is better for people, animals and the environment.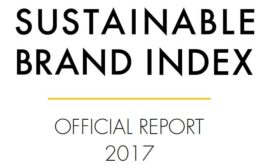 More organic products
In 2017, we added even more organic products to our range of potatoes, fruit and vegetables. Currently, we have more than 1900 organic products on our shelves, each of which has been certified by Skal Biocontrole, which has earned them the European organic quality label.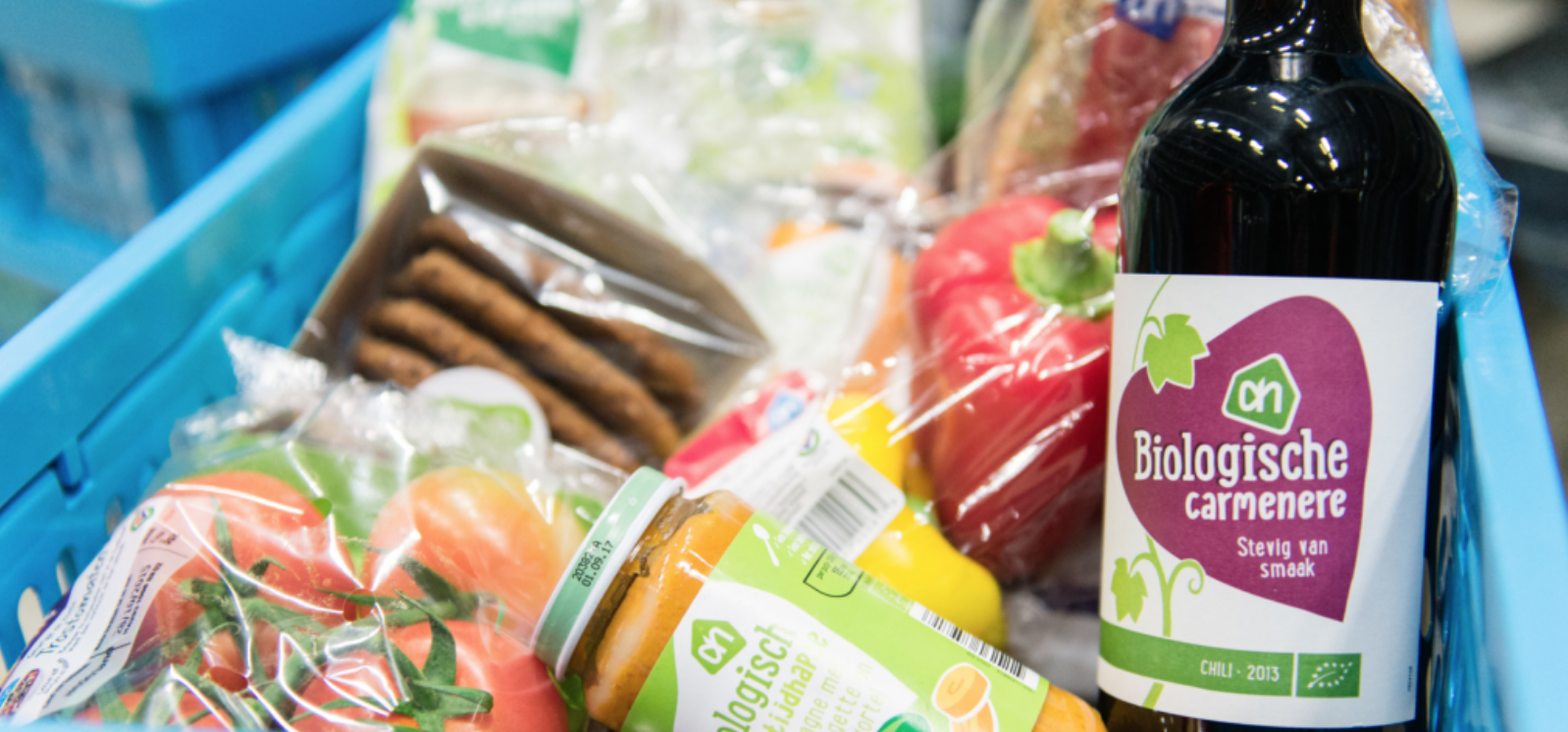 Sustainable pesticide use
Together with the Stichting Natuur & Milieu foundation, we test whether certain pesticides listed as hazardous are able to be replaced with sustainable alternatives, as well as the extent to which the use of pesticides can be reduced. For this reason, we initiated several trials in 2017 involving crops such as potatoes, apples, pears, endive, sprouts, strawberries and several other open soil and greenhouse vegetables.

UTZ Certified
Albert Heijn's coffee beans are sourced from farmers associated with UTZ Certified, a hallmark for sustainable coffee, tea and cocoa. As such, we ensure that social norms and the environment are respected. UTZ Certified was originally an initiative between Ahold and a coffee farmer in Guatemala, which later was taken on by many companies. Today, UTZ Certified is an independent organization and thousands of coffee farmers in 22 countries in Middle and South America, Asia and Africa work according to the UTZ guidelines. All our coffee, tea and cocoa are 100% UTZ certified.

Thinking sustainably about palm oil and soy
Palm oil is in everything, from soups and sauces to cookies and soap, so it is important to check where it comes from. For instance, it is preferable that it is not sourced from trees grown in areas for which pieces of tropical rainforest were cleared. It is for this reason that Albert Delhaize is associated with the Round Table on Sustainable Palm Oil. We also ask our suppliers to only use sustainably produced palm oil. In addition, the use of sustainably produced soy is a very important contributor to the conservation of tropical rainforests. Soy is an important ingredient in cattle feed. As a member of the Dutch Sustainable Soy Initiative foundation, we are frontrunners in terms of the use of responsibly-grown soy.
10 years of 1-star Beter Leven chicken
Last year, we celebrated the 10th anniversary of the Beter Leven hallmark and the Volwaard free-range chicken. Thanks in part to its partnership with Albert Heijn, Beter Leven was able to grow in the past 10 years into the most-accepted hallmark among consumers. In that same period, the number of Beter Leven/Volwaard stalls rose from 7 to 140.