Our people
Albert Heijn is a part of society. With more than 950 stores and approximately 100,000 employees in total, we are a large employer in the Netherlands and that is a responsibility we take very seriously. This means, for instance, that we are aware of those who would normally find it difficult to participate in the job market. What is called the Participation Act makes it possible for these individuals to work for us. The Albert Heijn Foundation is a great way to utilize all types of social initiatives to make a difference locally in various areas pf Africa. We help our employees in the Netherlands to maintain a healthy lifestyle.
Albert Heijn provides teaching in Africa
The Albert Heijn Foundation has been around for 10 years. This foundation collaborates with development organizations ICCO and Fair Match Support. Programs have been developed for employees working for suppliers in Africa, which concern education, housing and healthcare. The sale of the products of these suppliers finances the projects. The budget for the foundation is more than €2 million each year in recent years. In the past decade, 29 schools in Ghana were built or improved thanks to the sale of fresh fruit salads, for example. The collaborations Albert Heijn has set up in various African countries resulted in more than 30,000 children receiving education in the past 10 years.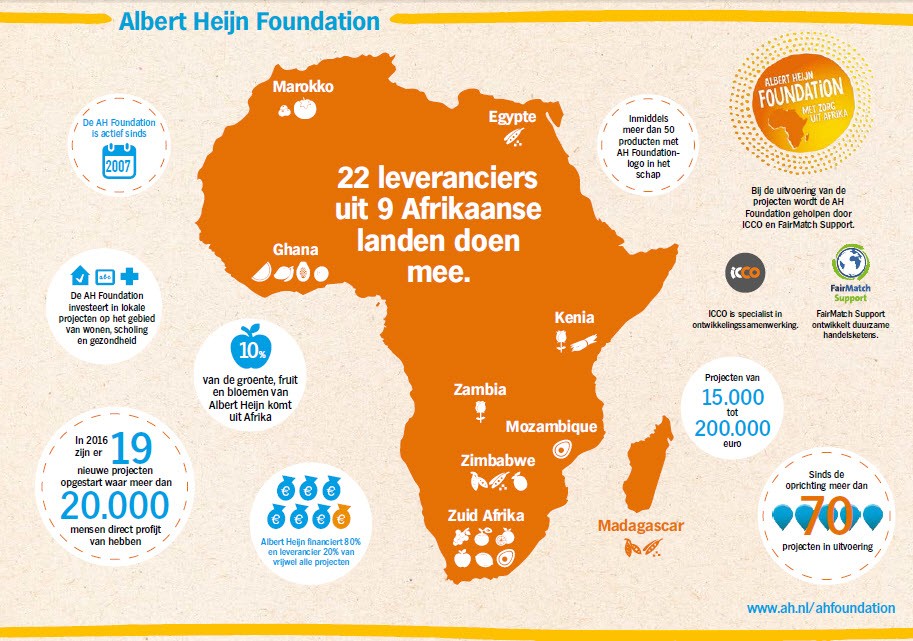 Battle in Kenia: who will live up to their promise? | Expedition AHFRICA
#3 | Appie Today
Video duration: 4:46 minutes
Expedition AHfrica
In the summer of 2017, four Albert Heijn employees searched for stories about the suppliers of Albert Heijn and the projects of the AH Foundation in Africa via a vlog. They visited eight suppliers in five different countries within a period of eight weeks. Over six weeks, they competed against each other in two teams. They answered questions such as: Why does Albert Heijn source its fruit and vegetables from places that far away? What about the quality? And how does it benefit the local community?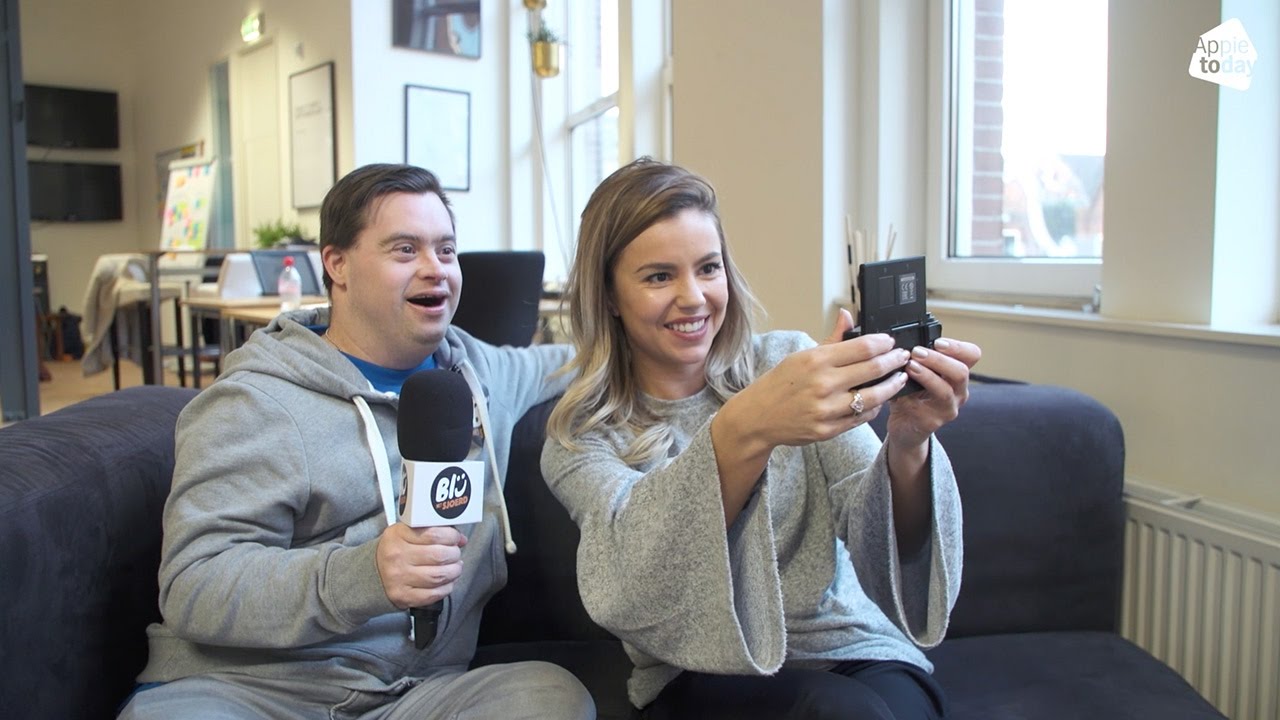 A part of society and Happy with Sjoerd
With its 100,000 employees, Albert Heijn is definitely a part of society. In collaboration with the Employee Insurance Agency (UWV) we are committed to helping those who would have difficulty in participating in the job market. 1,600 participants were employed by Albert Heijn in 2017. Solid agreements with the UWV resulted in a quicker and easier employment of participants at our stores. This, in its turn, resulted in the training of Albert Heijn Job Coaches who, due to their own experience in the store, would be highly suited to supervise and guide the participants.
Amongst the stars with André Kuipers | Happy
with Sjoerd episode 15 | Appie Today
Video duration: 2:29 minutes
Skip a wash, re-wear your jacket
Many store employees throw their Albert Heijn jackets into the wash after one or two short shifts, which is a pity, because the jacket isn't really dirty and could easily be worn one more time.
If we make better use of the jackets in our stores, we could save a lot of water and detergents each week. Apart from it being more sustainable, it would also save costs.
Jimmy van den Worm, Team Leader & trainee, explains the 'Skip a wash' initiative.
Video duration: 1:44 minutes
Step Up!
Step Up is an initiative by three Albert Heijn employees aimed at motivating colleagues step by step to start living a more healthy life and to stop and think about their lifestyles. The three key themes here are: eat healthy, get sufficient exercise and establish a balanced lifestyle. The ball is now in the employees' court and they can choose from several options, such as:
FIT20: a 20 minute work-out for those at the head office under the guidance of a personal trainer;
Bicycle plan: cycling is healthy, good for the environment and contributes to the reduction of parking and traffic jam issues. This is why we encourage the use of a bicycle when commuting. Albert Heijn employees can purchase a (fiscally) advantageous bicycle package for which the discount could be as much as 50% of the actual value;
'Dam tot Damloop': Step Up! challenges employees to achieve a sporting performance by taking part in the 'Dam tot Damloop' run. Employees have been taking part in the largest sports event in the world for more than 10 years with no cost to themselves;
Clinics: joining in sports activities with colleagues is a fun way to get to know one another better in a healthy and active way. Together with their team, employees could follow a beach volleyball or power kite clinic, or a salsa workshop;
Corporate fitness: Albert Heijn employees can engage in sports at a gym of their choice, such as fitness schools, yoga centers, swimming pools and boxing schools, at a discount.
'Stoptober' at Albert Heijn
As Albert Heijn, we want to be the most loved and healthy company for and in the Netherlands; for colleagues and for the Netherlands as a whole. As such, we offer ingredients for a healthier life, because we consider a healthy life to be of great importance to everyone. While nutrition and sports may first spring to mind, quitting smoking is also part of it!
The Fitpoint service
Employees at the office of Ahold Delhaize in Zaandam can make use of the Fitpoint service. Employees can come here for:
Minor medical procedures
Travel vaccinations and advice
Health checks
Information regarding a healthy lifestyle
Ergometry
Flu vaccinations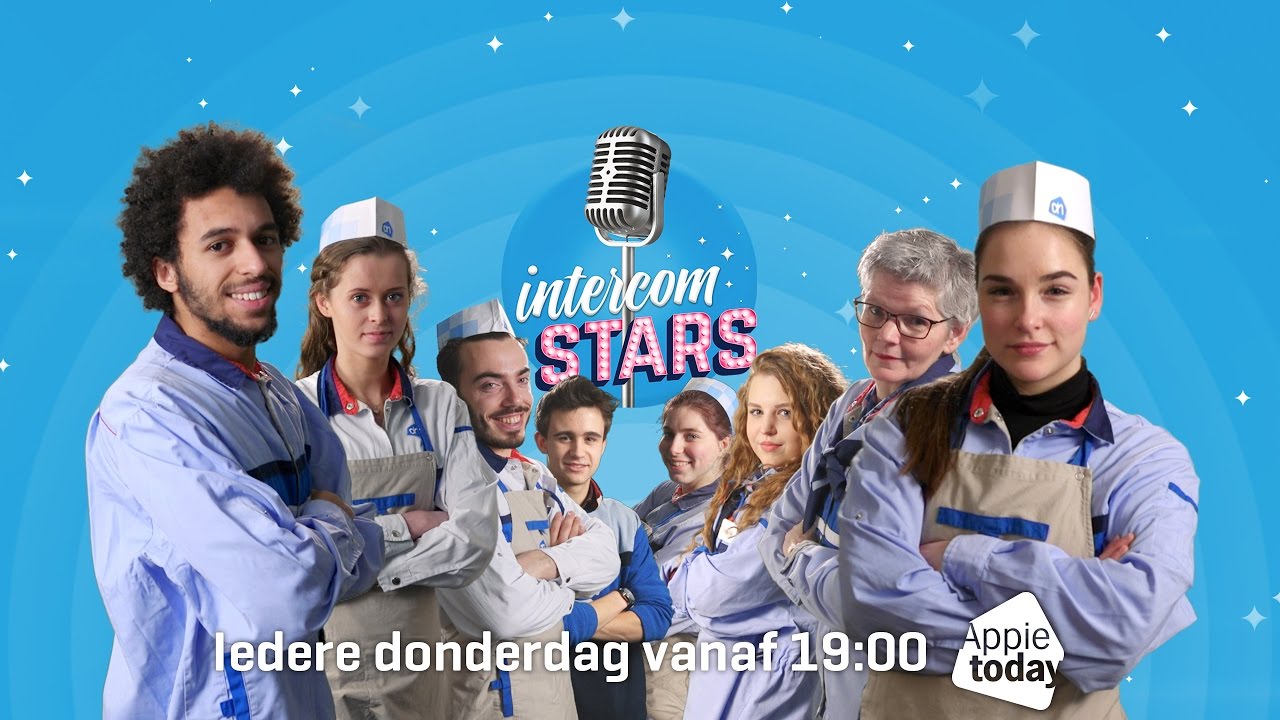 Intercom Stars
There are many talented people at Albert Heijn who show their talent in many different ways. This is why we organized Intercom Stars in 2017, a musical talent show where employees with a talent for singing competed against each other. The employees applied, and after a selection round, eight employees competed against each other in three battles, two semi-finals and the final to achieve the coveted title of 'Intercom Star 2017'. First prize was professional guidance during the recording and distribution of a song with an accompanying music video. The battles and semi-finals were broadcasted via AppieToday and on social media. The final could be followed live on Facebook. The online followers determined who would continue on to the next round. Junior won the final and recorded the song 'Something in the way you move' with an accompanying music video.
Something in the way you move - Junior's clip en
single! | Intercom Stars | Appie Today
Video duration: 3:13 minutes
Safety
Our employees' safety is an important theme within Albert Heijn. For this reason, we rolled out the 'Working safely in the store' e-learning module in 2017 for new store employees. Here, new employees learn what working safely entails through important procedures and the RAAK internal safety program.
Employees in the distribution centers are encouraged via vlogs and meetings to address each other on the topic of unsafe situations. These findings were included in lunch sessions with Health and Safety Committee members to establish an action plan.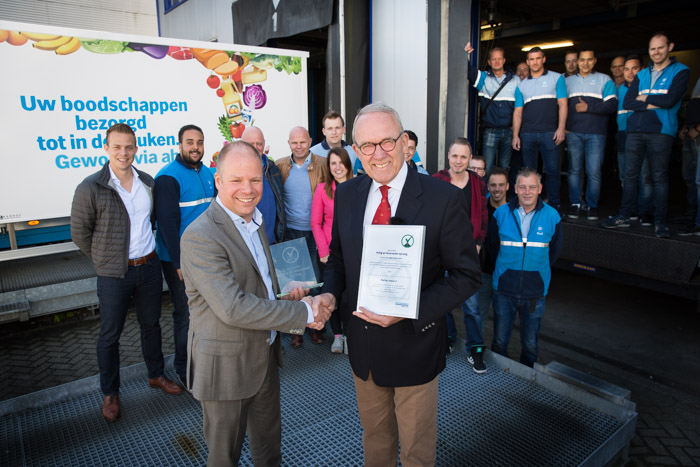 On April 25, Albert Heijn received the second certificate within the Safely and Sustainably on the Road hallmark for the e-Driver training for all its drivers. This SME hallmark is awarded to organizations that have demonstrably implemented improvements in relation to sustainable and safe mobility.